Following last year's significant update, Toyota's Sienna enters 2016 unchanged, with the exception of Siri's eyes-free capability for iPhone users. It's a step down from the full Apple CarPlay experience now offered on US-market Siennas, though.
With the ability to haul up to eight people or a sheet of plywood with the tailgate closed, the Sienna is a practical ace and a family-friendly workhorse. The updated interior is fresh and offers solid build quality, while the latest generation of Toyota infotainment systems are easy to use. Silky V6 power and a comfortable ride make it the Camry of minivans, though the SE with its sport-tuned suspension and steering, plus Boy Racer body kit and 19-inch wheels, is definitely the least boring minivan on the market.
All Siennas are powered by a 266-horsepower 3.5-liter V6 mated to a six-speed automatic that delivers quick and smooth performance. Most are front-wheel drive, but the Sienna holds the unusual distinction of being the only minivan on the market to offer all-wheel drive. Excuses for needing a crossover or SUV for four-wheel traction over this minivan are busted.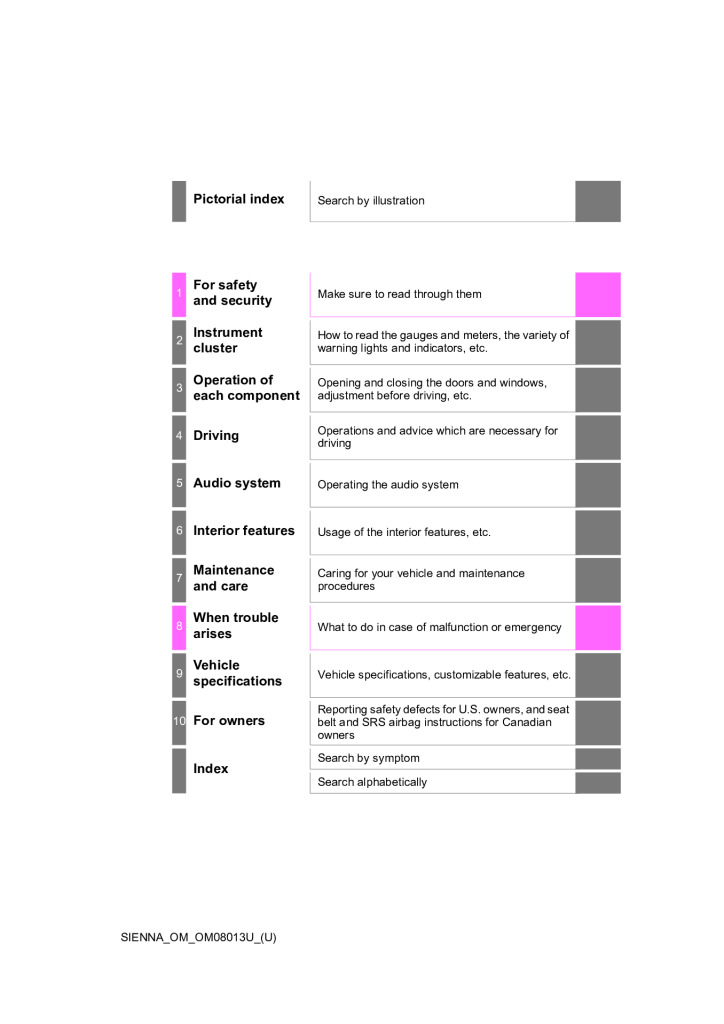 View Fullscreen